Arbor Days Tree Distribution
Each Year in the Spring for the past 25 years, Tustin Santa Ana Rotary provides ever 3rd grade student in the TUSD (Tustin Unified School District) with a presentation about Arbor Day, and a tree that they can plant at home. This year TSA Rotary provided over 2100 trees to be planted by the 2100 3rd grade students in the local school district. Volunteer presenters are members of Rotary and go to each school to deliver trees and hold assemblies for the 3rd grade students.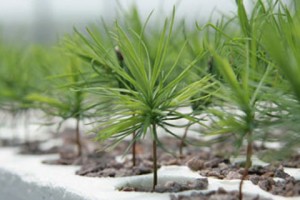 The presentation generally includes a statement about the founding of Arbor Day, who the founder was, the importance of trees to life in the world.  Some presenters prefer to ask the students questions to bring out the information.  Many presenters include a few sentences explaining who Rotarians are and our community activities.
Volunteer Hours: 60     Cost: $2500
Here are some of the Thank You Letters received from 3rd grade students:
Thank you Bryce    Thank you Jaden    Thank you Reese    Thank you Zoe