Vocational Service encourages Rotarians to serve others through their vocations and to practice high ethical standards.
Vocational Service is an obligation that derives from having a classification in Rotary.  This Avenue of Service was actually one of the founding principles of Paul Harris in 1905 when he met with his fellow business and professional friends and yet, it is the area in which much work in needed.  Clubs and members tend to stress and excel in the Club, Community, New Generations and International Avenues of Service rather than the one that is indigenous to Rotary membership.
Basic to Vocational Service is "The Four Way Test" as originated by RI President Herbert J. Taylor.  This 24-word test of the things we think, say and do is a convenient and effective instrument of Vocational Service.  Our District sponsors an essay contest in the schools each year on "The Four Way Test."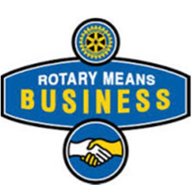 Members are expected to adhere to the "Declaration of Rotarians in Business and Professions" which Rotary has officially adopted to foster high business standards and ethical practices.
Declaration of Rotarians in Businesses and Professions
As a Rotarian engaged in a business or profession, I am expected to:
CONSIDER my vocation to be another opportunity to serve;
BE FAITHFUL to the letter and to the spirit of the ethical codes of my vocation, to the laws of my country, and to the moral standards of my community;
DO ALL in my power to dignify my vocation and to promote the highest ethical standards in my chosen vocation;
BE FAIR to my employer, employees, associates, competitors, customers, the public, and all those with whom I have a business or professional relationship;
RECOGNIZE the honor and respect due to all occupations which are useful to society;
OFFER my vocational talents; to provide opportunities for young people, to work for the relief of the special needs of others, and to improve the quality of life in my community;
ADHERE to honesty in my advertising and in all representations to the public concerning my business or profession; and
NEITHER SEEK from nor grant to a fellow Rotarian a privilege or advantage not normally accorded others in business or professional relationship.