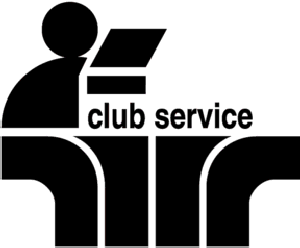 Club Service focuses on strengthening fellowship and ensuring the effective functioning of the club. Club Service by club members is to keep The Tustin-Santa Ana Rotary Club functioning well, keeping the Rotary wheel turning, and providing the basic needs for good operation of a Rotary Club. Club Service is also the fun side of the club for the club.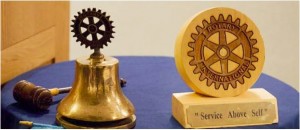 Attendance:  We encourage our members to attend our weekly meetings regularly.  If they can't make ours, there are 51 other clubs where they can make-up for missed meetings – see Rotary District 5320.

Fellowship:  We promote fellowship by creating an atmosphere of cordiality and hospitality to members, guests and any visiting Rotarians.  Also, to keep membership advised of birthdays, anniversaries, special honors to members and those ill or disabled.

Our Fellowship Chair plans evening and week-end activities for Rotarians interested in after-hours fellowship with family and friends. These include an annual Christmas Party at a member's home, Dinner Theatre and "Evenings Under the Stars" as well as other recreational activities.

Attending meetings and events of other clubs, the district, and international activities helps members fellowship with Rotarians outside The Tustin-Santa Ana Rotary Club .

Programs: The heart of every good club.  To prepare and arrange the programs for each meeting – balanced in subject matter and covering one of the Four Avenues of Service.

Membership:  Our membership committee and Board of Directors evaluates prospective members for character and reputation (both personal and company).   Is the proposed member "service minded", can attendance at weekly meetings and financial obligations of membership be met?

MEMBERSHIP is EVERYONE'S Job!
The More Hands We Have
The More Help We Can Give

Membership Development: We review the club roster periodically to add unfilled classifications and to present to the Board of Directors the names of suitable persons for membership.

Classification:  Rotary seeks a broad range of professions represented in its membership.  For this reason, only a few individuals from each profession are invited to become members of the club.

Rotary Information:  This is a continuous program on the workings of our club, the district, and Rotary International.  A district library of videos and slides is maintained to provide Rotary information.