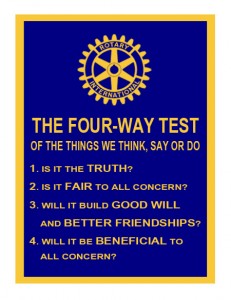 The Tustin-Santa Ana Rotary Club provides support to organizations that serve residents of Orange County, as well as worthy projects worldwide that exemplify the Rotary ideal, "Service Above Self." Tustin-Santa Ana Rotary's weekly luncheon meetings feature speakers on topics of interest to the business, service, and retired citizens. The club meets off-site periodically to tour a facility such as The Orange County Rescue Mission; O.C. Register, The Santa Ana Crime Lab, Second Harvest Food Bank, O.C. ARC, First American Title, The Santa Ana Artists' Village, and other significant sites.
The Tustin-Santa Ana Rotary Club provides grants annually to a number of organizations that serve Orange County citizens. Most recent awards have gone to: Big Brothers/Big Sisters; Blind Children's Learning Center; The Boy Scouts of America; The Boys' and Girls' Club of Santa Ana, The CHOC Foundation for Children; Disabled Sports; Divine Choices; Hands Together, Junior Achievement; Mary's Shelter, Mater Dei High School Special Olympics; The O.C. Academic Decathlon; O.C. ARC; Second Harvest Food Bank; Think Together and Tustin Area Council for Fine Arts (TACFA).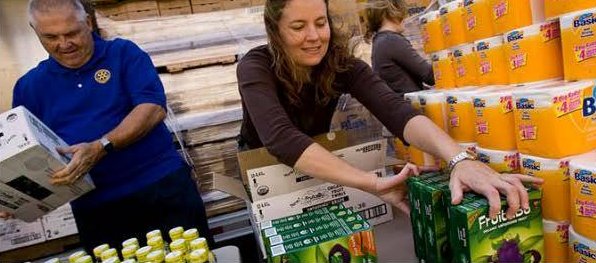 Tustin-Santa Ana Rotarians love to have fun. We have social gatherings several times a year to include our spouses and friends in club activities. Also, members participate in Arbor Day, Chili Cookoff, Dino Dash, Relay for Life, Rotary Youth Leadership Camp, Scholarship Awards, Singing Contest, Teacher Good Idea Awards, Tools for Schools and Tustin Tiller Days.