Interact Yard Sale April 26th, 2014
On Saturday, April 26th, the Interacters of Beckman, Foothill and Tustin High Schools held their 3rd annual yard sale at the Tustin Senior Center.
After collecting a commercial size truck load of donated items from family, friends and of course many fellow Rotarians, they began their day at 5:30 am and finished at 12:00 pm.
With the help of club members Gerry Aust, Ken La Tourette, Leo Middleton and spouse of Cindy Speer, JR Speer, as well as a couple of close friends of Cindy, they unloaded the truck, set up their area and began selling items almost literally as they were unloading.
The Interacters did a fabulous job of wheeling and dealing for 6 hours straight!  All their hard work paid off, as they were able to raise $1341.00!  The proceeds will go to Water for South Sudan and for serving others in need in their local community.  A portion of the proceeds will also help a student at Tustin High School on the dance team to attend dance camp at UCLA this summer.  She is one of four chosen on her team by UCLA to participate in this exclusive camp.  And, she also worked at the yard sale tirelessly!
I want to thank everyone who donated items to be sold and a big special thank you to those who came and worked at the yard sale.  Gerry, Ken and Leo a shout out for helping with security and Marcy as well for coming out and shopping and supporting the kids!
I am so proud of these awesome group of teens!
Cindy Speer
Interact Adviser
Tustin-Santa Ana Rotary

Adopt a Family Project – December 2013
Pictures of Interacters shopping for the gifts, wrapping the gifts
and then delivering them to the family
This project is done through UCI Hospital in Orange
Cindy Speer, Interact Adviser


Rotary Interactors delivering their collected food and toiletries
to the Tustin Schools Food Pantry at Estock Elementary School
January 28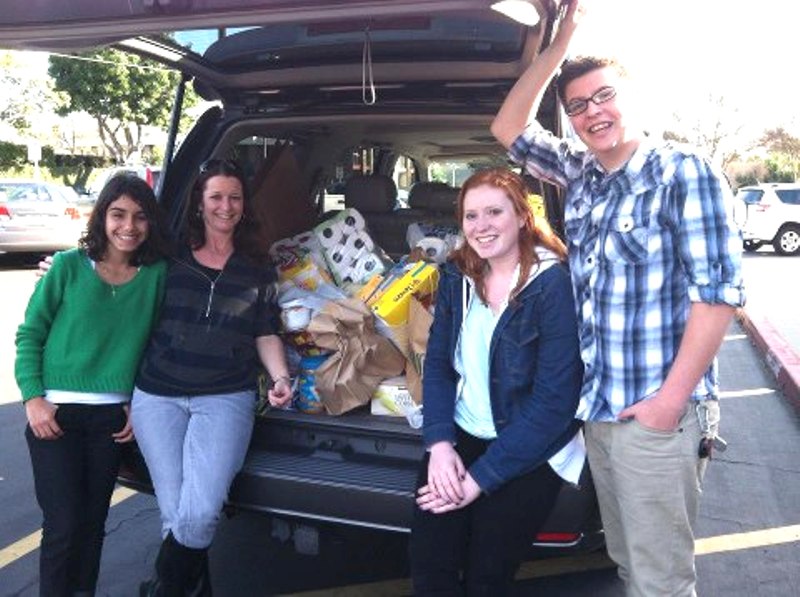 Club members Leo Middleton and Brian Herdeg  join Cindy Speer, Interact Adviser,
along with the Tustin-Santa Ana Rotary High School Interacters
to collect food for the Tustin Unified School District Families
Saturday, January 26, 2013 in front of Walgreens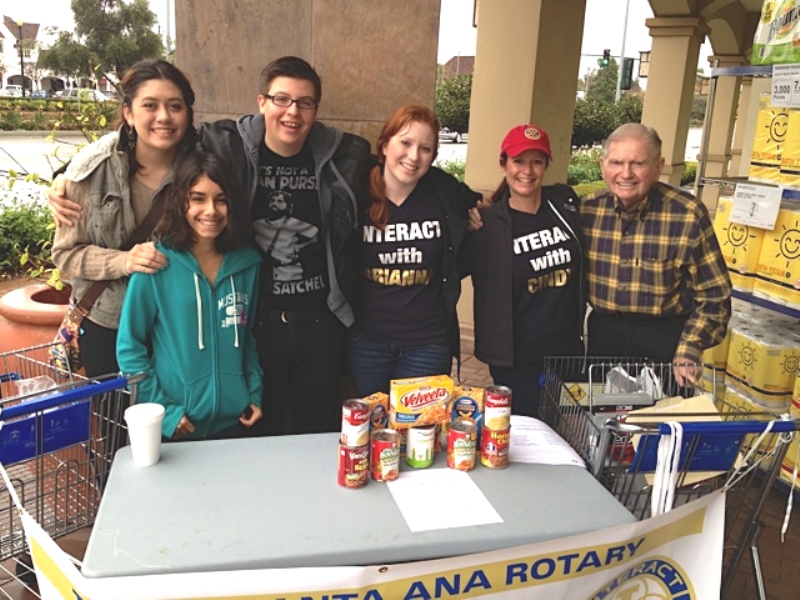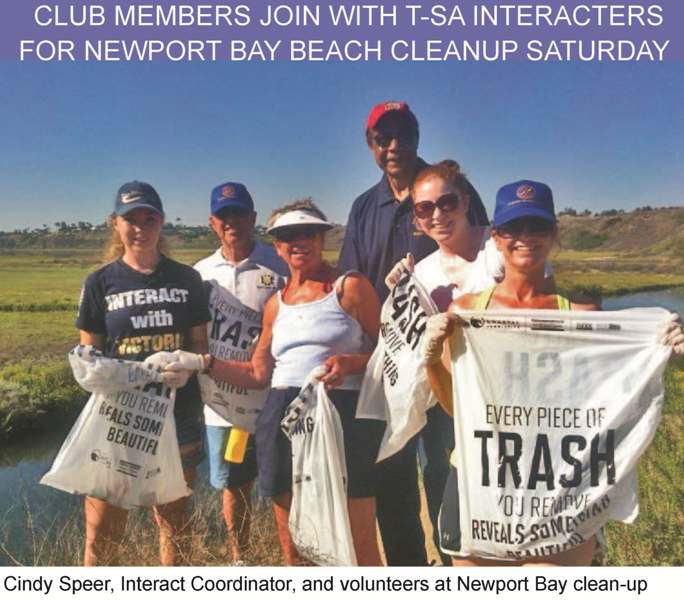 Gerry Aust, Jill Spencer and Leo Middleton